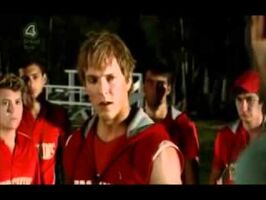 The Jock cabin who is led by Jake, and idolised by all the others in the cabin.
And all the other "Jocks." do everything Jake asks them to do
The jocks want to beat everyone at Beaver Falls in all the competitions sporty or not. And show everyone else how boring and unatletic The Chunk Bunk are and make mockery of them along the way....